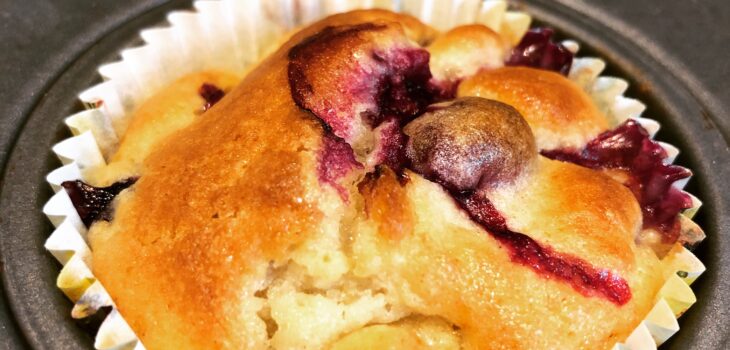 Makes 12 small muffins
Low-sugar apple and blueberry muffins (easily made dairy free) for my little people to enjoy. Austin (3) and I made them together this morning and he and his 9 month old brother enjoyed them at lunchtime.
They are great to make with little ones as all it requires is a little mixing. Whilst they aren't too sweet (if you want these for a more adult sweet tooth you can always up the sugar by 50g) they are packed full of sweet juicy fruit.
These are not big muffins, the recipe makes 12 in normal cupcake cases.
Ingredients:
1 egg, beaten
60ml oil
120ml (dairy free if required) milk
200g plain flour
100g caster sugar
2 tsp baking powder
1/4 tsp salt
1 tsp vanilla extract
2 small eating apples (or one large), peeled and cored then cut in to a medium dice
120g (frozen is fine) blueberries
Step 1: Simply mix all the ingredients together (don't over mix! It's the secret to a light muffin) and then equally fill 12 cup cake cases in a muffin tin.
Step 2: Bake in a preheated oven (200c fan) for 22 minutes and then allow to cool in the tin for 10 minutes before moving to a cooling rack to cool completely.
These can be frozen. Ensure they are suitably wrapped before hand.